Hiding classes in VS Code
I've been using this VS Code extension lately, called Tailwind Fold.
Using this extension you can decide to hide all classes by default in your JSX and HTML files, and only show the classes when you click on them: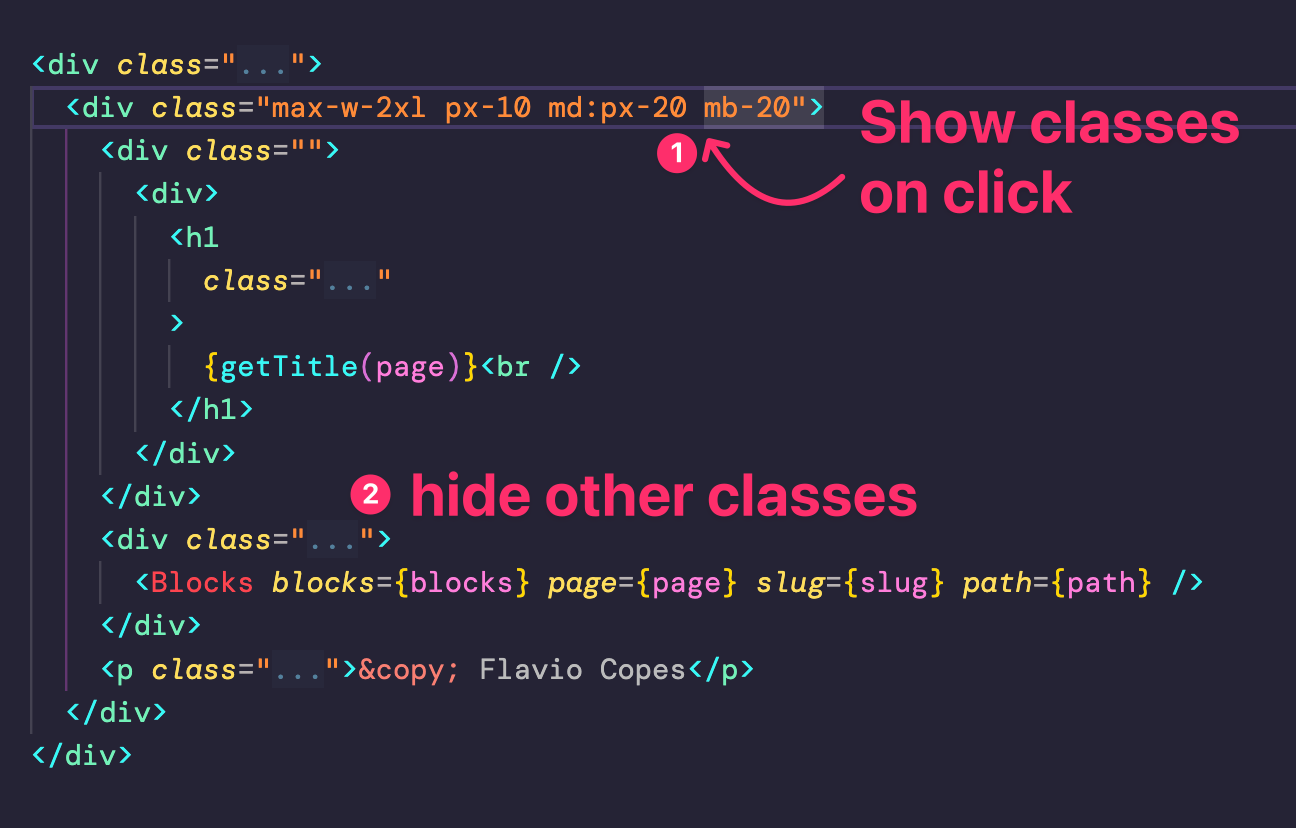 This was the original file: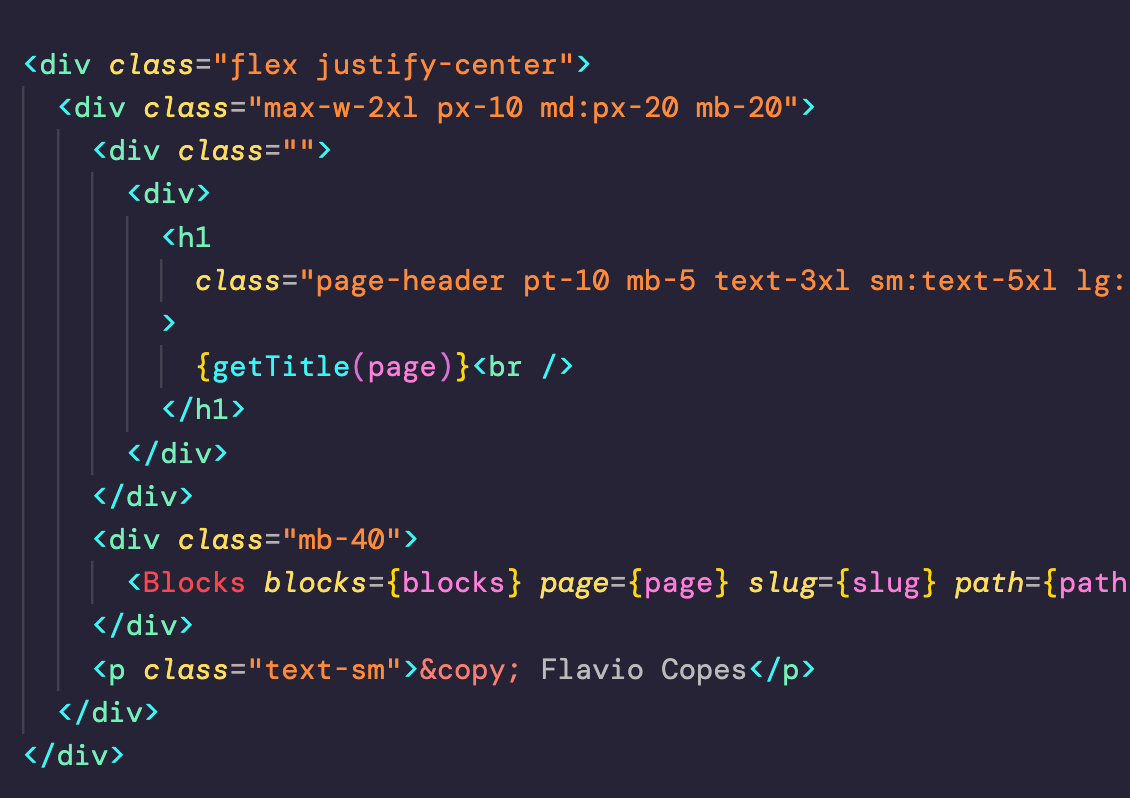 As you can see it looks cleaner.
I keep this extension inactive by default, so I can see all classes, but when I want to have a "clean look" I have a shortcut that hides all classes.
Pretty handy.
THE WEB DEVELOPER's MANUAL
You might be interested in those things I do:
Learn to code in THE VALLEY OF CODE, your your web development manual
Find a ton of Web Development projects to learn modern tech stacks in practice in THE VALLEY OF CODE PRO
I wrote 16 books for beginner software developers, DOWNLOAD THEM NOW
Every year I organize a hands-on cohort course coding BOOTCAMP to teach you how to build a complex, modern Web Application in practice (next edition February-March-April-May 2024)
Learn how to start a solopreneur business on the Internet with SOLO LAB (next edition in 2024)