Linux commands: who
A quick guide to the `who` command, used to show the users logged to the system
The who command displays the users logged in to the system.
Unless you're using a server multiple people have access to, chances are you will be the only user logged in, multiple times: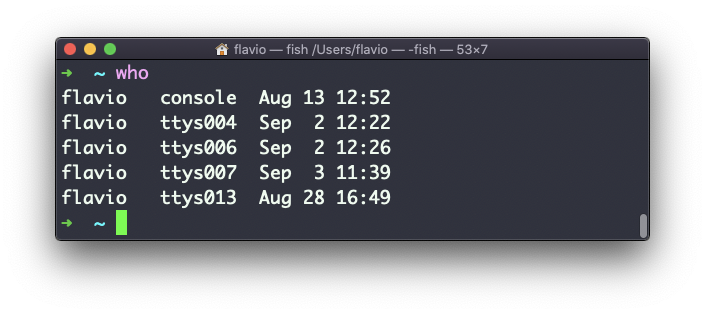 Why multiple times? Because each shell opened will count as an access.
You can see the name of the terminal used, and the time/day the session was started.
The -aH flags will tell who to display more information, including the idle time and the process ID of the terminal: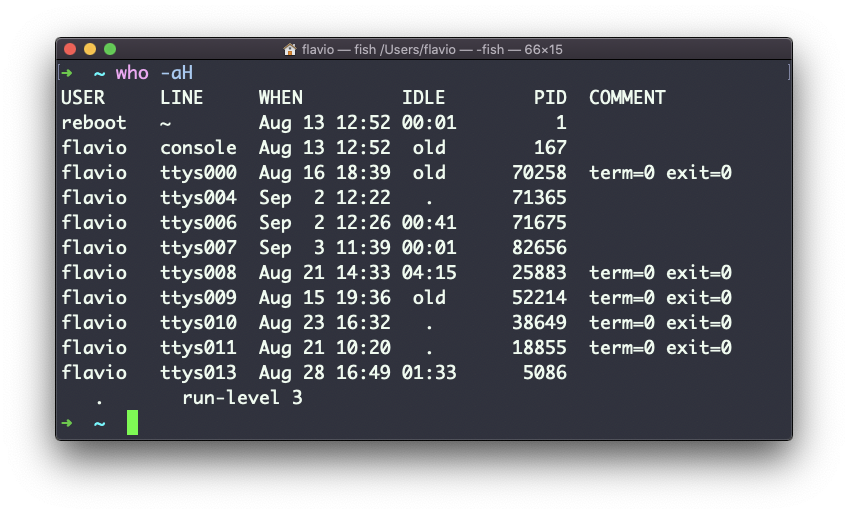 The special who am i command will list the current terminal session details: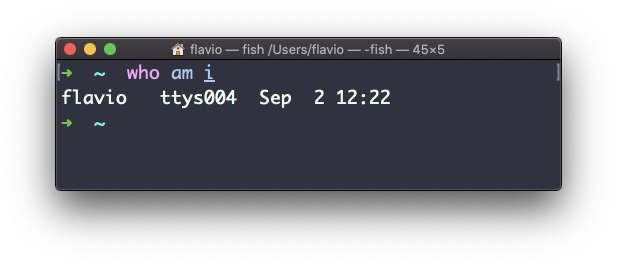 The who command works on Linux, macOS, WSL, and anywhere you have a UNIX environment
THE WEB DEVELOPER's MANUAL
You might be interested in those things I do:
Learn to code in THE VALLEY OF CODE, your your web development manual
Find a ton of Web Development projects to learn modern tech stacks in practice in THE VALLEY OF CODE PRO
I wrote 16 books for beginner software developers, DOWNLOAD THEM NOW
Every year I organize a hands-on cohort course coding BOOTCAMP to teach you how to build a complex, modern Web Application in practice (next edition February-March-April-May 2024)
Learn how to start a solopreneur business on the Internet with SOLO LAB (next edition in 2024)