Gatsby, fix the "cannot find module gatsby-cli/lib/reporter" error
How I fixed a weird Error: Cannot find module gatsby-cli/lib/reporter error I got while creating a Gatsby site
I created a site using Gatsby and I ran gatsby develop to start a local server.
But a weird error showed up, coloring with red my terminal: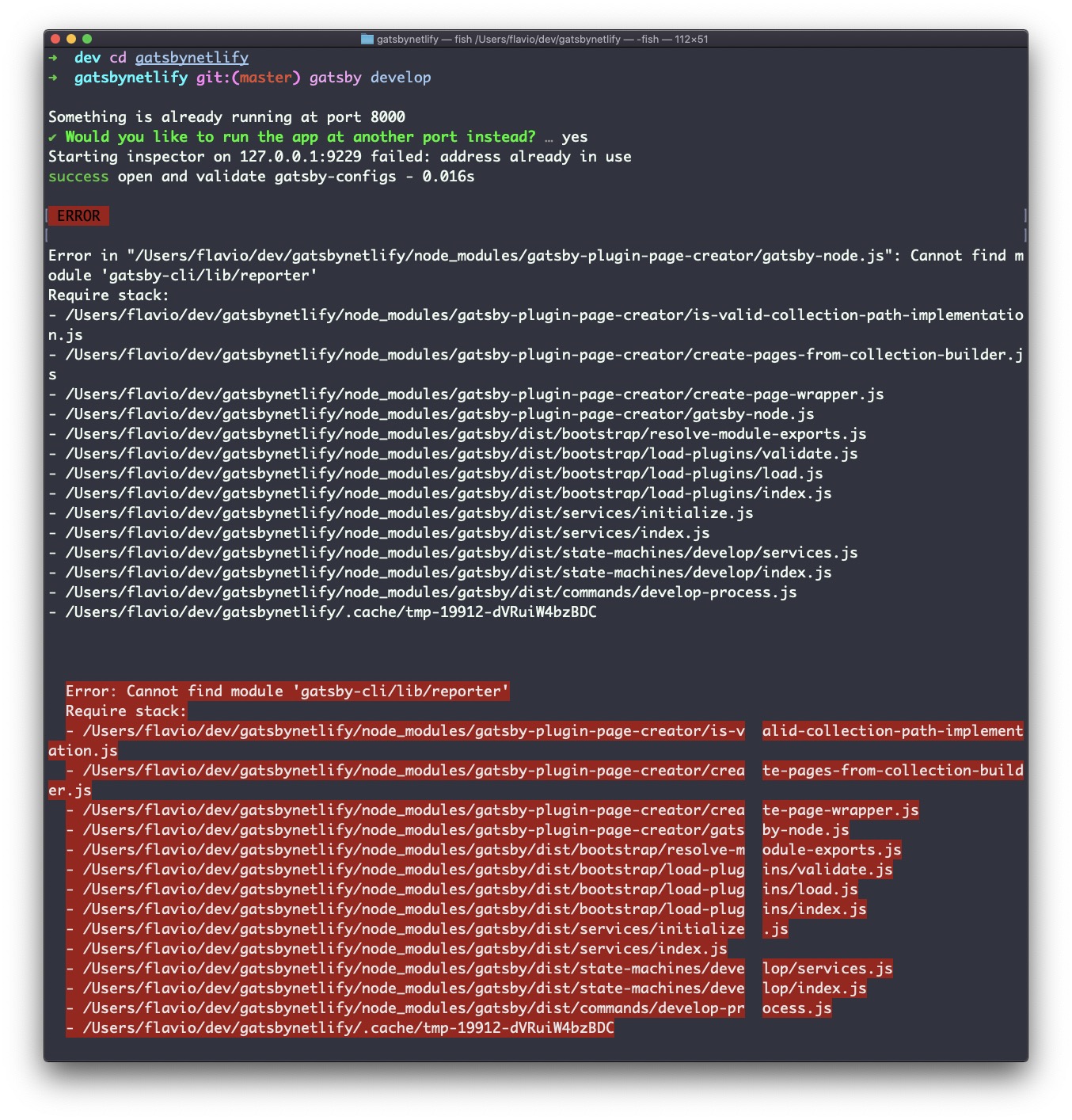 After a few searches across GitHub and StackOverflow (I found a lot of people with the same problem!) and this is what fixed the error.
First, I deleted node_modules:
rm -rf node_modules
then I used yarn instead of npm install:
yarn
This installed all the packages again.
Finally I ran gatsby develop and it worked.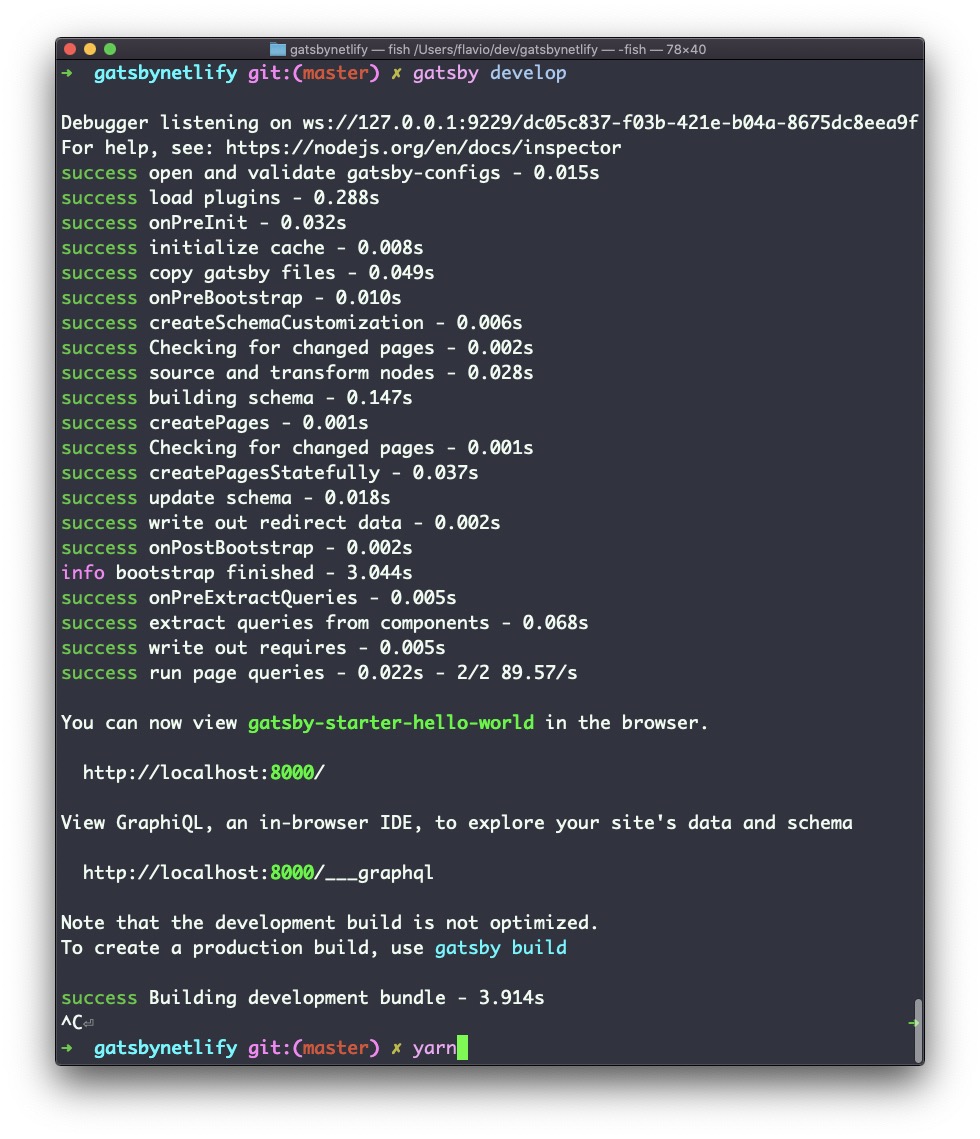 Not sure what the cause problem is/was, but I tried again running npm install instead of yarn and it didn't work.
THE WEB DEVELOPER's MANUAL
You might be interested in those things I do:
Learn to code in THE VALLEY OF CODE, your your web development manual
Find a ton of Web Development projects to learn modern tech stacks in practice in THE VALLEY OF CODE PRO
I wrote 16 books for beginner software developers, DOWNLOAD THEM NOW
Every year I organize a hands-on cohort course coding BOOTCAMP to teach you how to build a complex, modern Web Application in practice (next edition February-March-April-May 2024)
Learn how to start a solopreneur business on the Internet with SOLO LAB (next edition in 2024)