Expand your reach with an email list
Published Oct 29 2021
Let's discuss how to augment the experience you create for your blog visitors by using an email list.
What is an email list?
Blogs are closely linked to newsletters and email lists. The two often go hand in hand.
A newsletter is the most effective way you can get in touch with your blog readers over time.
If you are not already familiar with the email list concept, you may be wondering whether in the era of Facebook, Instagram, Snapchat, and Twitter if you still need to use an old-style system like email.
In fact, email is a fundamental tool for any online business. Blogs are no exception.
Sending emails to a list of customers is not a system by which people commonly spam, as you might be thinking.
Especially if you're a developer, you need to realize that email is useful, you are not evil for sending emails, and that people want to hear from you.
Email is a cool system where people interested in your content or products can have more information about them, or about new products that you could provide in the future.
Email marketing is one of the most effective systems with which people are converted over time from visitors to customers: people in your list have explicitly asked to receive more information from you in the future.
This does not mean sending an email after 8 months asking them to buy your new product. Instead, the right way to approach this is to ask yourself how you can help your customers, in a consistent way.
Through the list, over time you can build customer loyalty, you create a relationship, and you keep in touch.
Your task with the list is to train people on the subject you are talking about, and to foster anticipation about upcoming news. But try to keep the focus on the customer rather than on you. Remember that a person will not be on your list forever – just as long as you can keep interest high.
So how do you get a person to join your email list in the first place?
With a small gift, called the lead magnet, which can be for example a report, a free ebook, exclusive access to premium content, an email course, or really any gift you can make.
The concept is simple, but it is crucial that the gears that make up this mechanism are calibrated to perfection and oiled regularly. Don't leave anything to chance if you do not want to be amateurish in the eyes of your customers.
It's fundamental that you offer people what they want. The email list is considered by most online business owners as the most important asset of a business, and the only one that really is 100% yours.
A typical use of an email list
Let's look at an example. This is the system that most successful blogs use:
a person reaches your site coming from search engines or Facebook. Then a popup appears (more or less invasive) with the request that they enter their email to get a small gift. Then you'll send them the gift via email, and the person enters this cycle where they will be offered a variety of products over time.
Usually, when a person gets on your list, they enter a phase called the funnel. The funnel is an automated process of warming, that is, the person get "heated" and is brought from being a random visitor to becoming a possible customer via a series of emails.
As soon as the person signs up, they will receive an email. The next day they will receive another, after 3 days another one, all according to predetermined logic.
Typically, these e-mail series terminate after 7-8 mails where a story is told and in the end, they will be offered a product to purchase. If the person doesn't buy right away, emails will continue to flow, and so on until the automated sequence ends.
There are many kinds of different sequence types and usually people do not invent anything new. Instead they use well-tested systems (which you can easily recognize once you are trained).
Once this sequence is over, the person's email is placed in another sequence, or in the general list, which is no longer automated. Then, the person managing the list (you, for example), will send an update email from time to time, say once a month, to make sure the person don't forget about them.
In short, the author of the list tries to sell a product but if the recipient does not buy it, they will still remain in the list until they cancel the subscription. Because you never know – in the future they could decide to buy and become a customer.
How to use an email list
Of course, there are several approaches to the list. Let's see some situations that you could apply in your case.
If you sell an ebook: your users are therefore your readers. You could add a link to your site, and use as a lead magnet a free ebook on a topic that you know the user is interested in.
On the list, you could initially present an upsell of other ebooks you've already written. Then you could insert the person into your monthly email, where you'll publish interesting links to the topic, and from time to time promote your new ebooks.
If you sell a product: for an info-product, it's the same process as a typical example used on blogs. Maybe as a lead magnet you use one or more chapters, or you have a video or something else related to the subject.
If you have a software product: the list could be made up of all the people who bought your software if you sell to them directly, which gets you their emails. Or you may want them to sign up for your application.
You could use the list to share updates, inform about the latest releases, cross-promote with other developers, and raise awareness on new products you'll build over time.
Where to host your email list
To manage an email list you need a specialized software.
There are many different kinds of email newsletter management tools.
Some are simple. Some are way too complex for your needs. You just need to find the perfect one for you.
The first separation I want to make is between self-hosted software and SAAS. Sendy (https://sendy.co) is an example of a self-hosted software. You don't pay a monthly fee to use it, but you have to manage your own server, and you use a service, typically AWS, to actually send the emails.
ConvertKit is an example of a tool that is SAAS based. You pay them a monthly fee, and they take care of everything.
That tool, in particular, is targeted at bloggers, and it's really well made. I have used it for almost 2 years, and it's really great.
I have recently moved to Sendy, self-hosting my newsletter, because at some point the price, for me, was not sustainable.
To start with, I would definitely recommend ConvertKit. You don't need to overthink spending $29 or $49 a month if that's valuable to you.
But my list became big enough and I was not comfortable spending a lot of money on my email list hosting software.
And it's a business tool: I know several top-performing bloggers with great audiences that use it for lists in the hundreds of thousands, and I'm sure that the ROI (Return on Investment) is well worth not having to manage your own server.
Especially if you are new to managing servers.
ConvertKit is not the only service, of course. There's Mailchimp, Drip, and others.
Some tools let you start free. I think of TinyLetter (https://tinyletter.com/). That's what I started with, in the beginning, until I reached a few hundred subscribers. Then I moved to a tool called ButtonDown and I went from there.
Keep it alive
As with blog posts frequency and consistency, the best advice I can give about mailing lists is to keep them consistent.
Do you write every 2 weeks? Fine. Keep doing it.
Do you write every month? Fine. Keep doing it.
The exact frequency is really personal. Some people write a new email for every post they make on their blog.
Some people email once a month with the list of posts. If you write once a month, however, people might forget who you are. This happened to me: I might subscribe to a newsletter and forget about it if you don't email me quite frequently.
Since I write one post per day, I found my sweet spot at one email every week, on Tuesday, and I always respect this frequency.
People know that Tuesday is "email from me" day.
The lead magnet
We discussed how having a newsletter is essential. It's also essential to have people signed up for it.
How can you have people decide to give a thing so precious as their email address to you?
The best way I know is to give them something in return. Don't expect people to sign up without a clear gain for them
You need to give an incentive to people to sign up for your newsletter.
This is the lead magnet that we discussed briefly earlier.
It can be a 1-page PDF cheat sheet. A report. A short mini-course of 10 videos. An email-based course.
The sky is the limit when it comes to what the lead magnet should be.
And there is no reason you should only have one lead magnet. You can have multiple.
In the ideal case, every blog post should have a specific lead magnet, but this is of course not always possible. I tend to create a lead magnet for each category of posts I'm writing.
How I discovered lead magnets
At the beginning of my blogging adventure (a little more than 2 years ago), my blog had zero traffic and Google ignored me.
I shared my posts on Reddit, and some people came and saw the site. I shared my posts on Twitter, where I had like 500 followers, many of them probably bots or inactive followers that I had collected in the 10 years I had been on Twitter.
If I had 10 or 15 visits a day, that was a good day.
After a while, I decided to create a newsletter, with a simple promise: every 2 weeks I'd send you links to all the posts I published. Like everyone does. That was good to get an email subscriber every other day, but that was it.
After some months, traffic grew a little and I was getting 4-5 subscribers every day. This was better.
Then I realized that people will not subscribe to a newsletter if they don't gain an advantage from that. This is a key point. I rarely subscribe to a newsletter just to "stay in touch". Sometimes I do, and when this happens to you, that's a quality email subscriber. Someone that really wants to hear from you.
But to get to this level requires people to have received a lot of value from you already, in one way or another. Maybe they already subscribe to your YouTube videos or your podcast. It's hard for a complete stranger to subscribe.
So I changed my strategy from asking to "Join my newsletter" to offering people something of value. This lets the conversation begin with me offering a valuable asset.
In my case, the valuable asset, in the beginning, was a little PDF with a collection of the best blog posts I had written on a subject, nicely organized as an ebook.
Most people coming to my blog didn't read more than one page, so I thought that creating a nice little ebook was a good way to show them what I had to offer. This increased signups a lot.
Check out my books 👇🏼
© 2023 Flavio Copes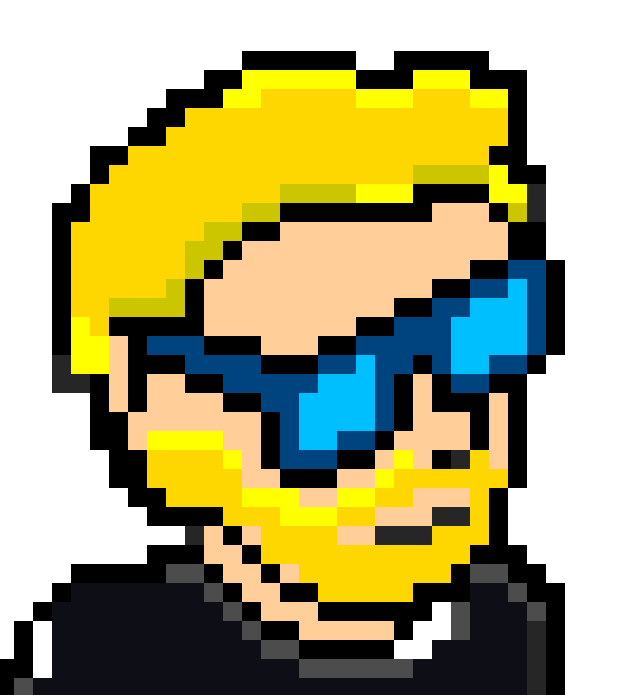 using
Notion to Site
Interested in solopreneurship?